COMPANY PROFILE     

Name
 JAPAN HIGH SPEED BORING Co., Ltd.
Establishment
 September 1, 1964
Capital
 82 Mil. Yen
Stock Holder
 KS-Holdings Co. ltd.
Business
 Processing various precision deep hole drilling of
Cylinder tube, Roll, Shaft
Location
 Asano-Cho 5-8, Kawasaki-City Kawasaki-ku,
Kanagawa Pref. 210-0854
 TEL:044-344-4231   FAX:044-344-4246
Board Member
 CEO KIYOSHI INOUE    
 MD MOTOI OHMORI
 Audi. TOSHIO INO
 Audi. TSUNEO YASHIRO (Part-time)
 GC MATSUYUKI TODA
Number of payrolls
 66 members (as of Apr. 1, 2017)
Bank of Account
 THE KAWASAKI SHINKIN BANK, Ohshima Branch
 BANK OF YOKOHAMA, Kawasaki Branch
 Mizuho Bank, Ltd., Kawasaki Branch
 Sumitomo Mitsui Banking Corporation, Kawasaki Branch
 THE NISHI-NIPPON CITY BANK, LTD., Wakamatsu Branch
 Resona Bank, Limited. Kawasaki Branch
 The Bank of Tokyo-Mitsubishi UFJ, Ltd., Kawasaki Branch
 The Hirioshima Bank, ltd., Tokaichi Branch
主要取引先
 Hitachi Metals, Ltd.
 KUBOTA Corporation株式会社
 Mitsubishi Heavy Industries, Ltd.
 JFE Steel CorporationJFE
 Nippon Steel & Sumitomo Metal Corporation
 The Japan Steel Works, LTD.
 JAPAN CASTING & FORGING CORP.
 TOSHIBA Corporation
 IHI Corporation
 Nippon Koshuha Steel Co., Ltd.
 Nippon Yakin Kogyo Co., Ltd.
 EBARA Corporation
 Hatakeyama Iron Works Co., Ltd.
 NIPPON STEEL HARDFACING Co., Ltd.
 and others
→Company History

 COMPANY HISTORY  

Sept. 1, 1964 KAWASAKI Factory

Operatio
n started at Watarida 12-24,
Kawasaki-ku, Kawasaki-City
---
Dec. 1970 Construction of HIROSHIMA Factory

Built the HIROSHIMA Factory at Miyoshi-City
---
Nov. 1981 KYUSHU Factory Operation started


KYUSHU factory operation started at Wakamatsu-ku, Kitakyushu City
---
Feb. 1986 Moving of KAWASAKI Factory
KAWASAKI Factory was moved to Asano-Cho 5-8,Kawasaki-ku
---
Mar. 31, 2008 HIROSHIMA Factory built an Annex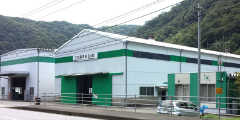 Expanded the 2nd Building at HIROISHIMA factory
---
Jan. 2011 Moving of KYUSHU Factory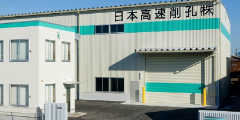 KYUSHU Factory was moved to Kitahama 2-4-9, Wakamatsu-ku, Kitakyushu City
---

Greeting from founder Mr. OMOKAWA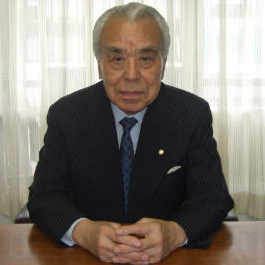 Mr. IWAO OMOKAWA
High Speed Boring Co., Ltd.
Founder Honorary President
Our company introduced the technology which was developed in Germany at the end of World War II in Japan in the field of "deep hole drilling processing of metal", we started processing production. Since then, as a specialized manufacturer, unique technology and advanced technology has been highly evaluated and steadily developed.
Particularly, at the start of operation, each steel company, including Yawata Works Ltd. (present: Nippon Steel Sumikin), had a problem of roll explosion accident. We suggested them to eliminate the problem by making the center hole of each rollers. After processing our technology, explosion problem was gone and I received many letters of thanks.
Since then, thanking many people, we have devoted to this path for over 50 years since our establishment, and have reached today. Today, we have accumulated many achievements in the processing field and have established our position as a pioneer in Japan with both name and fact. Especially, "High speed boring system" boasted by our company does not allow other follow-up in terms of efficiency and accuracy, and we are responding to various demanding requirements accompanying the advancement of production technology.

However, we are not satisfied with the current situation. Our engineering team challenges to further high precision and high quality and we will strive to qualitatively strengthen a lot of human resources and equipment to meet the diverse needs of industry. In addition to the Kawasaki Plant located at the head office, at the Hiroshima Plant, we established a new building in April 2008. The Kyushu plant acquired 620 tsubo land in Wakamatsu-ku, Kitakyushu city, and in January 2011 the new factory was completed and the business has expanded.
It is our wish to serve society as well as to meet the expectations of all of you by continuing to improve the technology and to supply high quality products that aggregate them.
Thank you very much for your guidance and support.